Temecula Wine Tour: Exploring the Best Wineries in California's Hidden Gem
Temecula Valley is a hidden gem of California's wine country, located just an hour's drive away from San Diego and Los Angeles. This charming region is known for its rolling hills, picturesque vineyards, and amazing wineries. A Temecula wine tour is an excellent way to experience the best of what this region has to offer, from wine tasting to exploring the scenic countryside. In this blog post, we will discuss the top reasons why a Temecula wine tour is a must-try experience.
Temecula Wineries: Discovering the Best Wineries in the Region
Temecula Valley is home to several wineries, each offering unique experiences and exceptional wines. From small boutique wineries to large commercial establishments, there is something for every wine lover. A Temecula wine tour allows you to explore the best wineries in the region, giving you an opportunity to learn about the wine-making process, taste delicious wines, and meet the winemakers.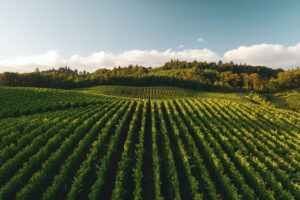 Wine Tasting: Enjoying the Flavors of Temecula's Finest Wines
Wine tasting is the highlight of any Temecula wine tour. You will have a chance to taste a variety of wines, from bold reds to crisp whites, and everything in between. Many wineries offer tastings of their signature wines, as well as seasonal releases and limited editions. A knowledgeable wine expert will guide you through the tasting process, explaining the characteristics of each wine and how it was made. You will also learn about the history of the winery and the unique terroir of Temecula Valley that makes its wines so distinctive.
Temecula Wine Tour Deals: Saving Money on Your Wine Tasting
Wine tours can be expensive, but with some research, you can find great deals that can save you money. Many wineries offer discounts on wine tastings and tours, especially during the offseason. You can also find deals on group tours, which can be a great option if you are traveling with friends or family. Some tour companies also offer discounts on transportation and accommodation, allowing you to experience Temecula's wine country on a budget.
Scenic Views: Exploring Country sides on a Temecula Wine Tour
Temecula Valley is not only known for its excellent wines but also its breathtaking scenery. The region is surrounded by rolling hills, expansive vineyards, and lush greenery, making it a perfect backdrop for a wine tour. Many wineries offer outdoor seating areas and picnic spots, where you can enjoy the beautiful views while sipping on your favorite wines. Some tours also include stops at scenic locations such as hot air balloon rides or horseback riding through the vineyards.
Conclusion: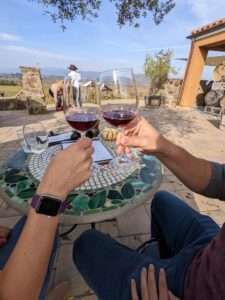 A Temecula wine tour is an excellent way to experience the best of what California's wine country has to offer. From exploring the best wineries in the region to enjoying the flavors of Temecula's finest wines, there are plenty of reasons to embark on a wine-tasting adventure. With the availability of Temecula wine tasting deals, you can save money while experiencing the beauty of the countryside. So, why not plan a trip to Temecula Valley today and discover the hidden gem of California's wine country?